3 Reasons to use a drone
for roofing inspections
One of the biggest adopters of drone technologies has been the roofing industry in Florida. The heat index is in the triple digits more than a few dozen days of the year. The risk of falling off a roof is substantial, as are worker's compensation claims. However, roofers and their clients still need to facilitate trust and communication. Drones can help both roofing contractors and clients by reducing the risk of further damaging the roof, increasing trust and communication, and providing technology tools to make the roofing process easier.
1.
Reduce the risk of further damaging the roof
We do dozens of roofing inspections every year. During years hurricanes make landfall in our operating area, from Jacksonville to Lake City down to Naples and Miami, that number jumps to the hundreds. Our biggest praise really depends on the client. For private clients, residences of the homes we are flying, they are happy no one is going to walk on their roof and damage a tile. Then there are our roofing contractors, insurance adjusters, and inspectors. This group is thrilled to be able to give their client a damage report without any suspicion that they damaged the roof. By hiring a drone pilot to perform a roof inspection, our customers build trust with their clients.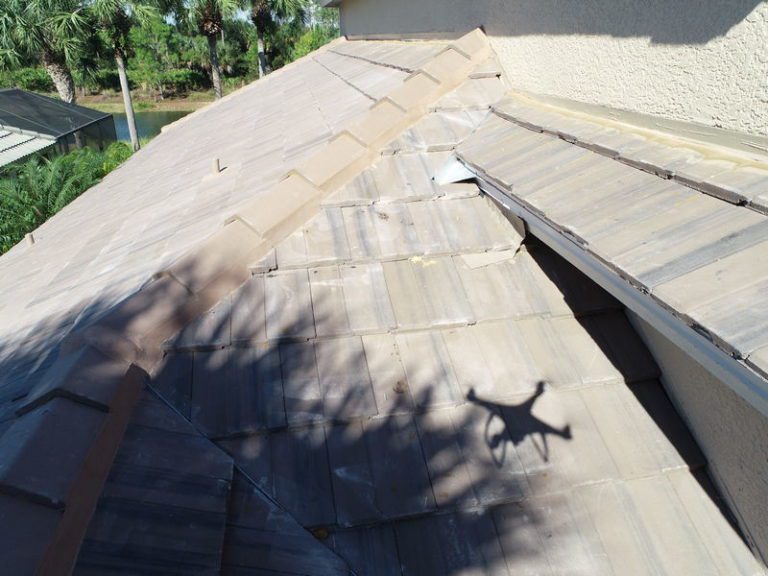 2.
Using Drones to Increase Trust and communication
One of the best ways to increase business? Strengthen your clients perception of trust and communication. According to annexcloud.com, 67% of people agree with the statement "a good reputation may get me to try a product, but unless I come to trust the company behind the product, I will soon stop buying it."
Clearly building trust is vital and communicating with clients is a huge part of trust building. You have heard that a photo is worth a thousand words. Why is that? Well firstly, photos offer proof. Secondly, they are hard to manipulate. Also photos show people the whole picture, pun very much intended. Roofing clients can't exactly go on the job site as most clients can on other construction projects. Therefore, drone photos are a way to bring the job site to your client, cementing your trustworthiness. 
"A good reputation may get me to try a product, but unless I come to trust the company behind the product, I will soon stop buying it." – 67% of people.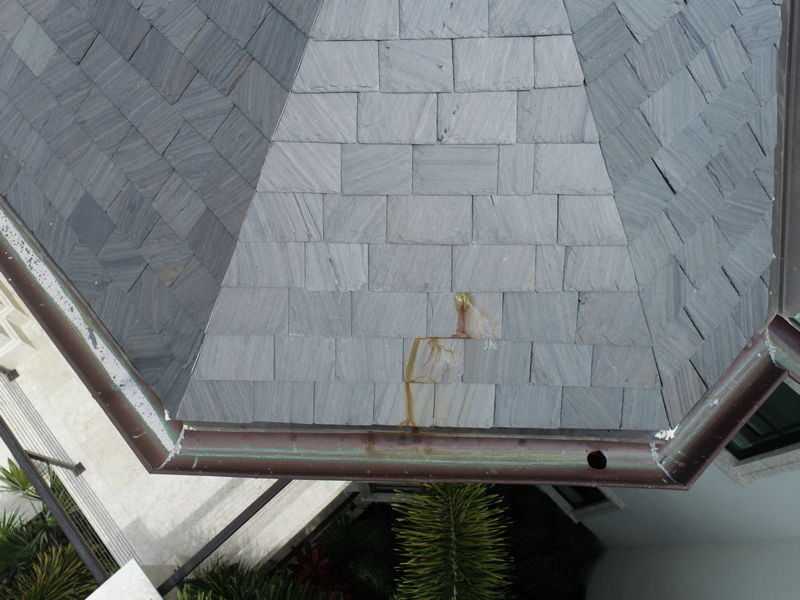 3.
Drone Roofing Inspections allow for additional technologies
One of the largest benefits of using drones for roofing inspections is being able to apply technology to the data gathered. To be clear, I am not talking about the drone as a piece of technology. Rather, I am saying the drone becomes a tool that we get to use to apply additional tech to. Take the roof inspection shown below. Some of  the photos are well detailed, you can see the flashing details and if any cracks are present. However, a number of the frames are pretty generic when it comes to cues on their location. This roof wasn't a large roof and the photos were not extremely tight, yet it is still difficult to tell where the photo is from just the picture.
This is where applied technology comes in. Our internal development team set out to create a software that was lightweight, web based, and easy to use. The software gives key contextual data like where the drone was and what direction it was facing when it took the photo. It also allows users to zoom in on the photo for further inspection.
Bringing this all together you can see how valuable drones are for roofing inspections. You learned how they help build vital trust between your company and clients. Also how they prevent damage and how technologies other than the drone itself empowers your company to do more with your data and manage your sites better.